These Smoked Chicken Tenders are easy enough to do on a weeknight, but so good you'll want them on weekends too! Chicken tenders are great for soaking up whatever flavors you throw at them and turn out great on the grill. Unfortunately, the line between undercooked and overcooked on such a thin lean meat can be super small. Add live fire and that line gets hard to consistently hit for many home cooks.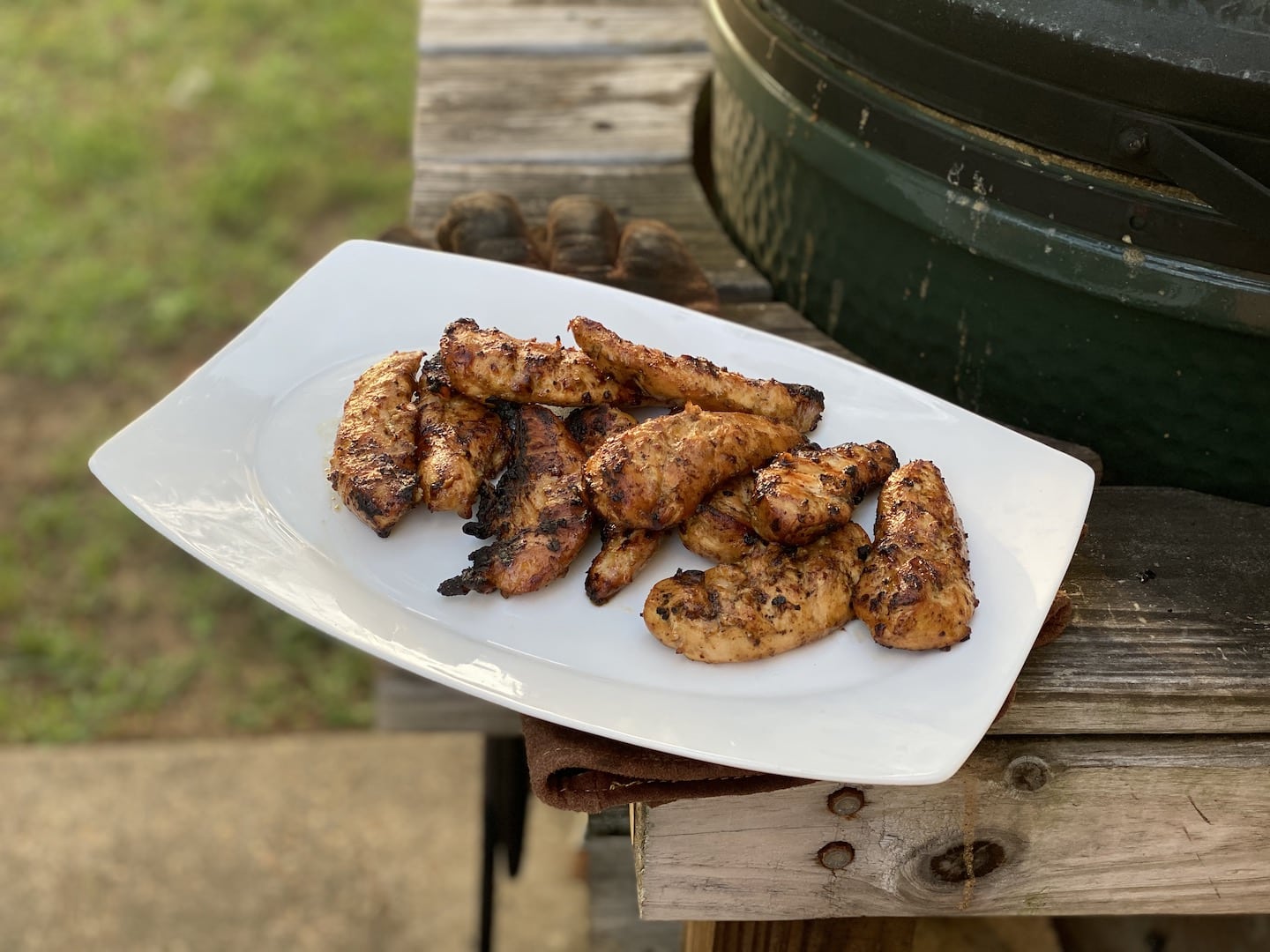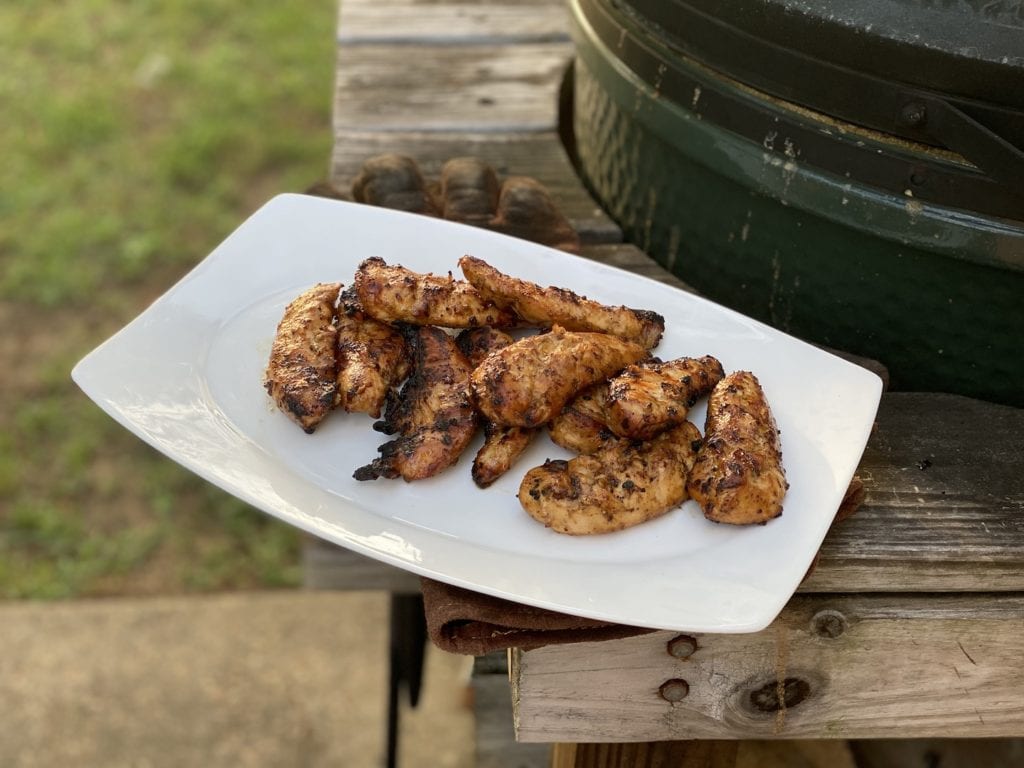 To assure the chicken tenders don't overcook I combine a lower temperature smoke with the principles of a reverse sear. Here I don't aim to do any cooking during the sear. I want to develop a more appealing color than the skin tone crayon color of a smoked tender.
Place the marinade ingredients in a mixing bowl and whisk together. Toss the chicken tenders in the bowl and mix with the marinade or pour it over them in a ziplock bag. Always put a ziplock bag with liquids in a bowl before you put it in the fridge. Trust me. Chicken tenders do not require long in a marinade, we go a couple hours max on this one. Even thirty minutes in advance of putting the on the grill will produce great results.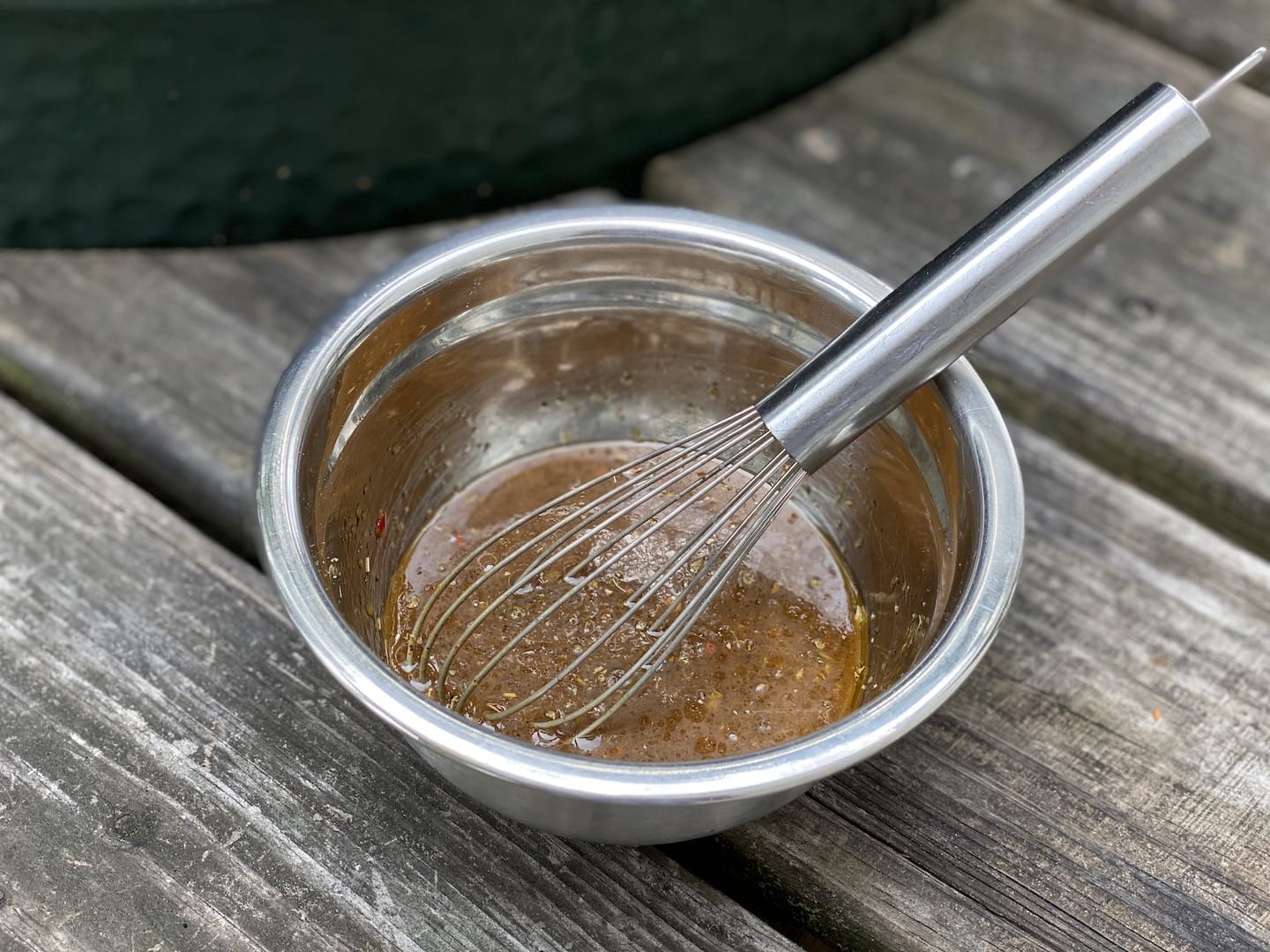 Get smoking
Bring your grill or smoker up to 250F and add you preferred smoke wood. I like apple or hickory chunks for chicken, though you could go without and just rely on the smoke flavor from your coal in a pinch. I smoke these indirect, but I don't use my platesetter, I just place them on the perimeter of my fire. On a smaller grill you may need to use your platesetter for this.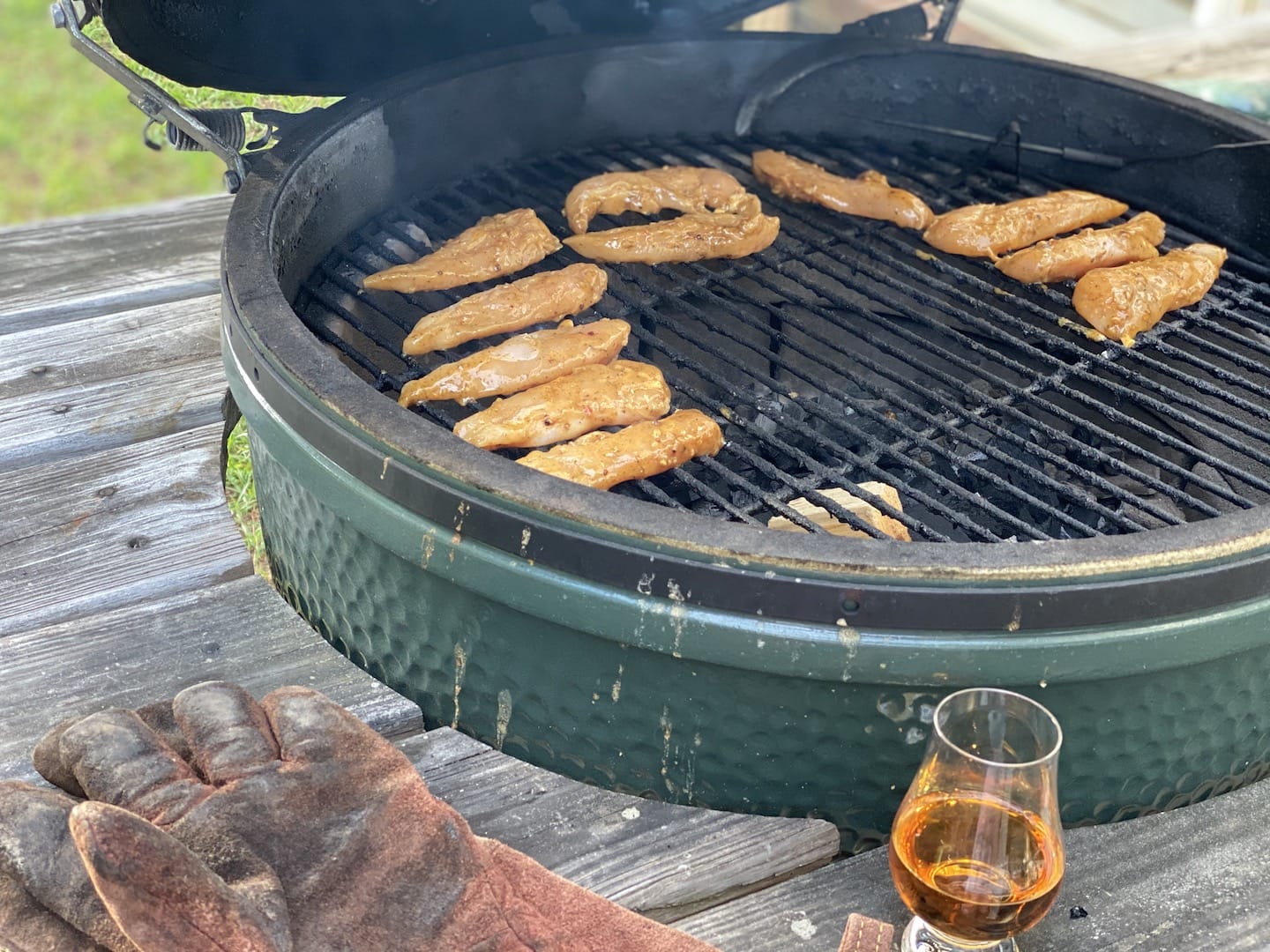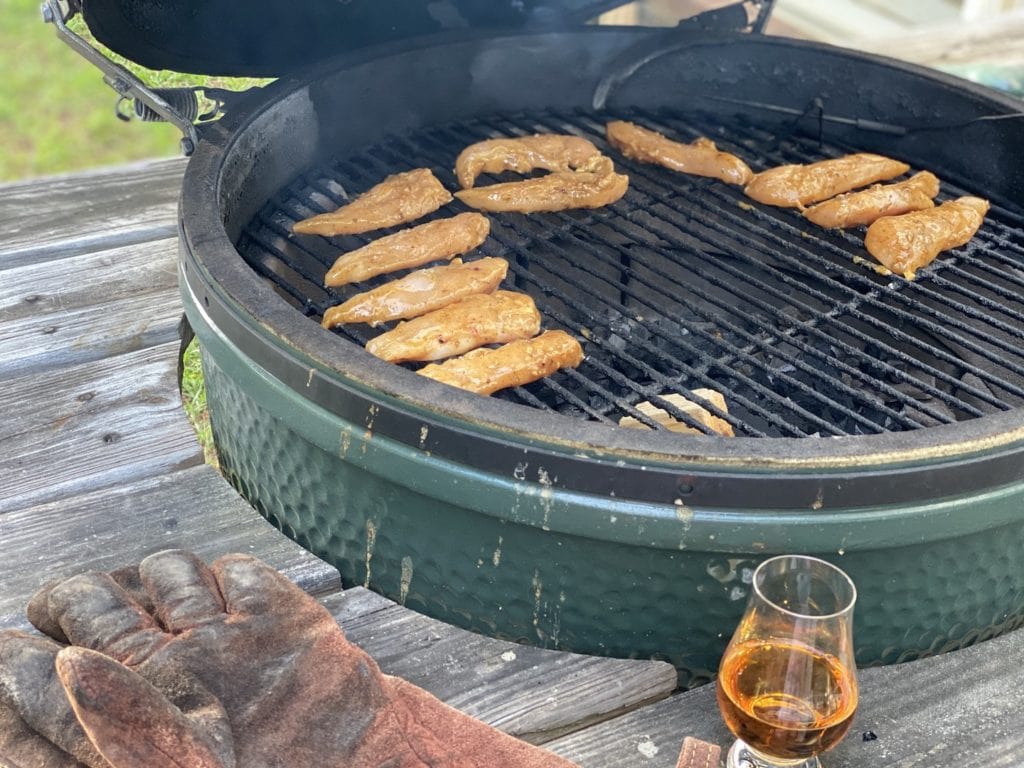 Smoke for about 45 minutes then open your grill and allow your fire to come to life. If you're using hardwood chunks they'll like like start flaming up which will be perfect. Once you find your hot spot move the chicken tenders over it and flip and rotate them just enough to get them a nice char. Make sure you're over some good heat for this as it should only take a minute or two or you risk overcooking your tenders. Remove the tenders and rest in a covered dish or aluminum foil for 5 to 10 minutes.
Dig in!
We absolutely love these Smoked Chicken Tenders. And often served them with our Jalapeño Cream Sauce. They make great leftovers in wraps or cut up in pasta or salads. But their real versatility comes in the ways you can edit this recipe! Add some chili powder and cumin to serve them with warm tortillas and Mexican trimmings. Or you can add some thyme and basaltic vinegar and up the garlic and oregano to make it Italian.
For a true American classic, pair them with some Mac and Cheese and top them with our White BBQ Sauce. Don't stop exploring there! We'd love to hear how you spin in in the comments!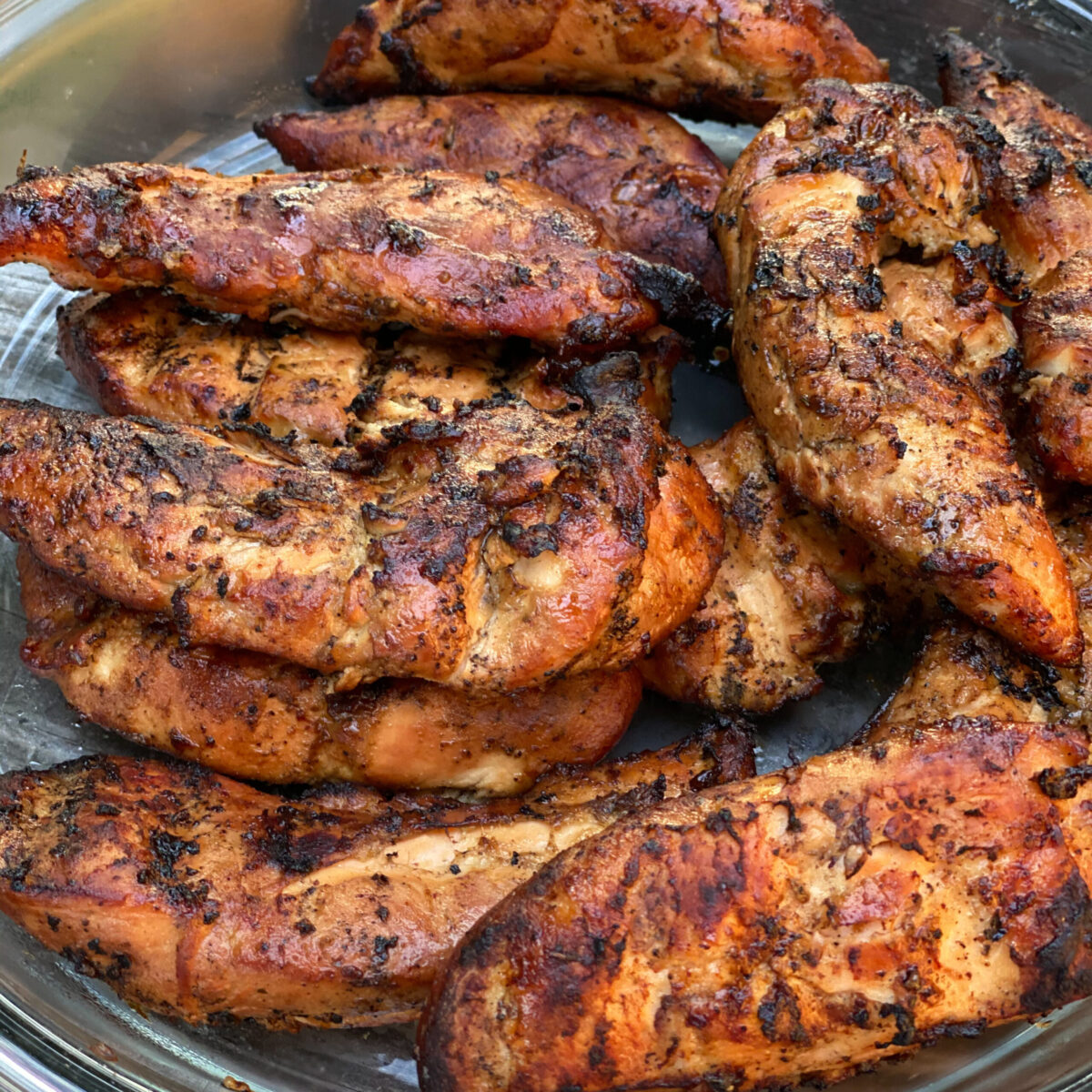 Equipment
Big Green Egg or other smoker
Instructions
Place the ingredients for the marinade in a bowl and use a whisk to combine.

Place the chicken tenders into a large bowl or ziplock bag and cover with marinade.

Prepare grill or smoker with a mild fruit wood or hickory chunks for flavor.

When temp is 250°F add tenders to grill or smoker and cook indirect with a mild fruit wood or hickory to smoke.

Smoke around 250°F for approximately 45 minutes.

If desired allow grill to heat up and cook tenders over direct flame for a few minutes to add color.
Nutrition
Calories:
224
kcal
|
Carbohydrates:
4
g
|
Protein:
24
g
|
Fat:
12
g
|
Saturated Fat:
2
g
|
Cholesterol:
73
mg
|
Sodium:
226
mg
|
Potassium:
420
mg
|
Fiber:
1
g
|
Sugar:
3
g
|
Vitamin A:
59
IU
|
Vitamin C:
2
mg
|
Calcium:
13
mg
|
Iron:
1
mg