Other "Stuff" Rub is an infamous rub in our house. Its name comes from a rub that Scott made one night and used for something. It ended up buried in the back of the cupboard. We found it months later when looking for something unhelpfully labeled "Other Sh*t". We're still not sure what was originally in it, but we used it on some chicken wings and have since recreated it to the best out our ability. It has become our go-to rub for things that already have enough spice (like our Spicy Smoked Wings) and don't need the red pepper we normally put in rubs.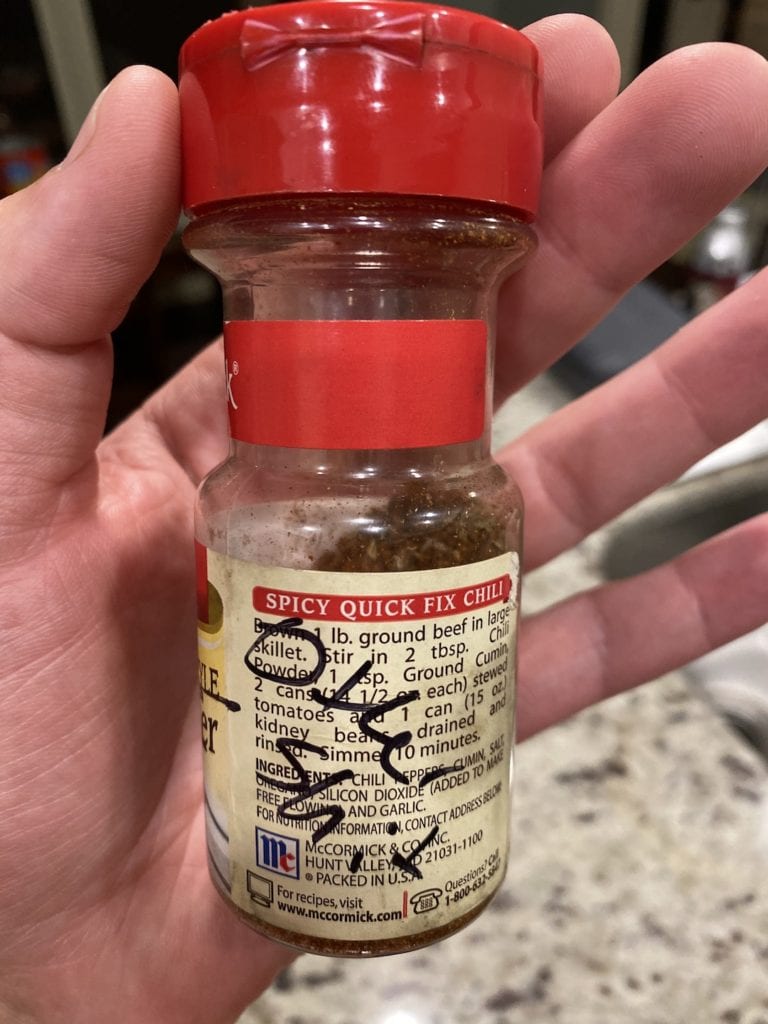 Just because there's no red pepper, doesn't mean that it doesn't pack some serious flavor! The blend of herbs and seasonings will please most even without the extra heat. It goes great on chicken and pork, and can dress up beans and stews. We would love to hear about new uses you've found for it in the comments below!
Other "Stuff" Rub
This rub gets its name from a rub Scott made one night only to find later buried in the cupboard labeled unhelpfully "Other Sh*t". Unlike most rubs we use this one doesn't have one of our favorite ingredients, red pepper. We use it for things like our Spicy Smoked Hot Wings that don't need an extra kick.
Ingredients
2

tbsp

Brown Sugar

1

tbsp

Chili Powder

1

tsp

Oregano

Dried

1

tsp

Cummin

1

tsp

Black Pepper

Ground

½

tsp

Paprika

½

tsp

Kosher Salt

½

tsp

Garlic Powder
Instructions
Combine ingredients in a bowl and mix with a fork or whisk making sure to remove and clumps. Use a funnel to pour into an empty spice container.